Kings Chambers is holding a Virtual Open Day on the 15th October 2020. It is open to lawyers and non-lawyers, pre and post-university.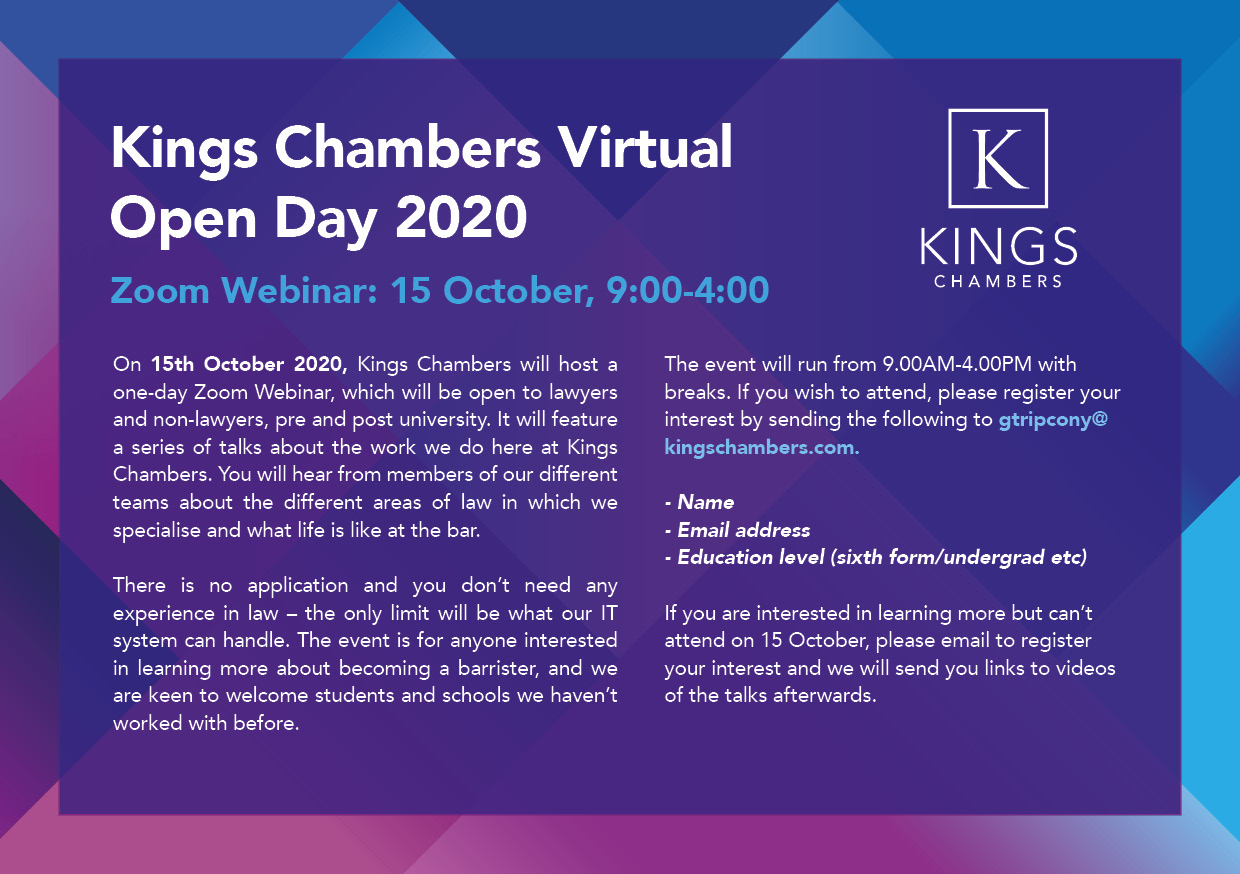 The event will follow on from the Kings Chambers "Open Day" on the 15th October 2020 which will be open to all those who wish to participate (subject to our IT limit) and will take the form of a series of webinars about the work we do in chambers. There will be talks from barristers, judges and pupils about all aspects of life at the Bar, from what it is like to be a pupil at Kings Chambers to the different areas of law in which we specialise.
TO JOIN US ON THE OPEN DAY
Send an email to gtripcony@kingschambers.com  with
Your name.
Email address.
Education level (sixth form/undergrad etc).
MINI-PUPILLAGE EVENT
There is a mini-pupillage event on the 16th October. Details are available on the Kings Website here.