We are grateful to Professor Hugh Koch for giving us permission to reproduce his articles on dealing with the psychological aspects of coronavirus.  These originally appeared in the PI Brief Update Journal.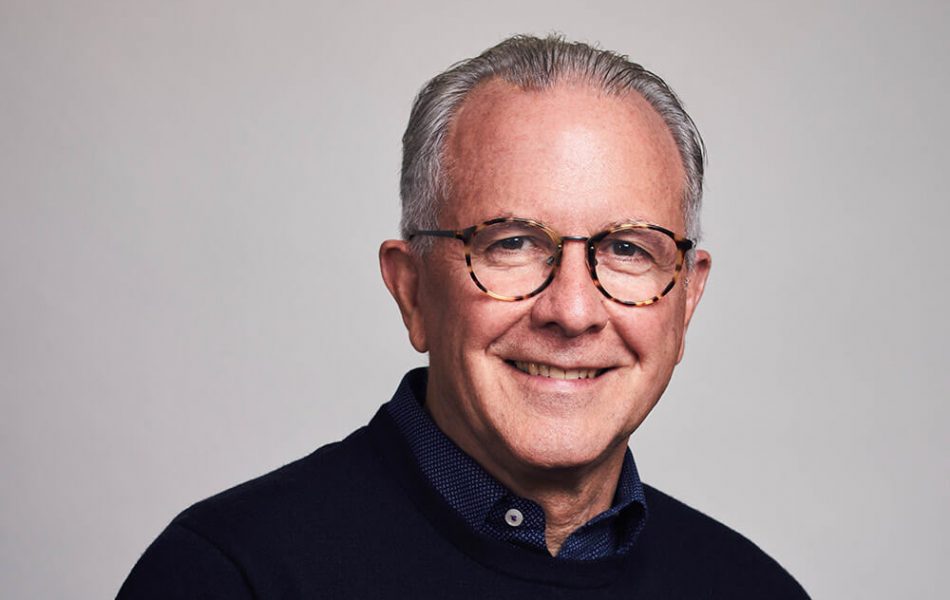 We are doing well and most of us are becoming more and more informed about COVID-19.
We are not alone; we are working hard to feel informed, optimistic and up to date on all the issues we care about. However, the widespread information and media coverage can make us anxious. How can we deal with this?
1. Keep logical:
Have an analytical approach when reading and listening to news and media reports. Verify information with family and friends, GP and others. Continuously improve your understanding in the light of new evidence.
2. Keep things in perspective
Contracting COVID-19 will result in, typically, mild symptoms for most people. Vulnerable people, those with underlying health conditions or the older age group, must take extra precaution and be helped by the rest of us. It helps to be positive in a constructive and hopeful way.
3. Communicate and connect clearly
Honest and age-appropriate information must be given and listened to, discussed and adhered to. Maintain connection without increasing anxiety. Isolation and distancing isn't fun but its necessary and will be time limited.
4. Continue to use pre-existing coping strategies
The COVID-19 has added stress and anxiety to those with pre-existing problems – use the coping strategies you had before this outbreak, practice and share tips that work for you.
5. Remember Anxiety is viral too!
These are very worrying times but manage your own mental health sensibly and positively. Understand and appraise the government's responses but don't ruminate over-critically. Now is not the time for that. We all need to reassure ourselves and be proactive. Think and talk rationally.
Many, if not most of us, are living and/or working at home – we need to follow simple rules to remain involved and productive both socially and work-related. Sensible use of social media, digital connectivity, emails, postcards and WhatsApp groups are invaluable. Workers need to plan for now, the next 2-3 months and the following 3-6 months, during which time we all hope to see improvements in handling COVID-19 and virus outcomes, and the slowing and suppressing of this outbreak.
6. Compliance with advice
Compliance with advice given is crucial and most are doing this – outside spaces are empty and social distancing is being adopted, with predominant self-isolation. A small proportion of the population are not acting rationally – they fail to grasp the bigger picture, ignoring the scale and the reality. They have misconceptions about the risks, quoting sensationalism and "crying wolf", and they display "learned helplessness" where they may just give up and not heed the advice given. Unfortunately, one person refusing to socially distance or isolate may influence two or three others to do the same – transmitting psychological as well as infectious error.
Look after yourself, your family and friends, and your colleagues, by showing small acts of kindness – follow advice, comply with social distance and isolation, and connect positively as frequently as you can. This complex situation will get better – repeatedly tell yourself this. Please keep safe.

27/03/20 UPDATE: "Feeling connected but staying apart"
The Government and its experts stressed the importance of shielding ourselves. They focus especially on the most vulnerable in our communities, the 1.5 million who need to stay at home for various health reasons. 'Shielding' now however applies to us all. We must have a "can do" attitude and get our heads around this directive. The following tips must be reinforced:
1. Listen to advice given and keep to it to reduce the need for Government to impose greater legal restrictions on us. This means doing things differently.
2. Balance safe 'social distancing' with increasing remote and digital communication (i.e., WhatsApp, email, telephone and other digital platforms). Local street-specific WhatsApp groups are easy to set up and very reassuring. Whether for social or work-related reasons, home-based digital communication is essential, how long for? We don't know.
3. Show your family, friends and neighbours your kind and compassionate actions and availability. Try and spread reassurance and confidence rather than sharing anxieties – a difficult ask, but possible. Be clear and helpful, not critical.
4. Combine getting 'fresh air' from pleasant walking with 'social distancing' from those you see on your walks – keep over 2 metres away. You can smile at them! Attractive outdoor spaces must not be crowded.
5. Whatever financial or employment advice you need, there are people who can provide this at relatively low, modest cost – reduce your worry by being well-informed.
6. Take all the advice about hand washing, surface cleaning, modest shopping routines and minimal travelling – they all make sense and will help to keep you and others virus-free.
7. To young(ish) Mums and Dads:
Families who have both school-age children and elderly parents to worry about are feeling the strain inevitably. This so called 'sandwich generation' are now into 'extreme juggling' looking after both children and elderly relatives while keeping them far apart. Coping with Mother's Day has been a difficult task.
Mums and Dads, you will need all your organisational skills plus a huge dose of 'taking a deep breath', managing your anxiety about the 'best things to do' and telling each other that you are a good team.
8. Young student who cannot be at school, college or university, step up and keep occupied in whatever way you can. Some home-based study, some leisure hobby time and some helping your family with household tasks. Keep in touch with your teachers and advisors.
9. Unfortunately, things are likely to get worse so accept this and prepare for this. But look forward to the near future (July?, October?, December?) when we are in happier and more controllable times.
Available research indicated that the vast majority of us, if we develop the virus, will survive it. Try and see the Government advice as largely a force for stability and calm. Keep positive and reassure yourself and those around you that you are doing a good job.
20/03/20 UPDATE.

 We are now one further week into the Coronavirus outbreak and all of us are being affected in some way, socially, occupationally, psychologically and to an extent, medically.
Some are being advised to isolate ourselves at home to reduce the ever-present risk of contracting the virus.
What can we add to our current strategy for coping?
a) Socially: – maintain separate-ness from most other people. Follow the guidance of self, couple or family isolation at home as appropriate. Despite isolation measures, use your phone and email to keep in contact with loved ones, friends and colleagues – you need them: they need you.
b) Occupationally: – we are still in the transition stage of some working in normal, or amended ways, and some working at home already. Make sure you have a plan now for how your working routine may/will change. Talk to colleagues and those you're with and discuss options. Remember, although we have different work routines, we all need to support each other as best we can in this very difficult situation.
c) Psychologically: – the main feeling I pick up from colleagues and friends is their anxiety – hardly surprising. We have never, in our lifetime, been in such a stressful circumstance. To manage this: –
· Reduce your uncertainty by getting quality information from media sources so you are abreast of latest public health and government thinking, but … know when to switch off so you don't feel overwhelmed or frightened.
· Be cautious, if not, over cautious, in your prevention strategies – short-term isolation and restricted activity is better especially it works and you don't get the virus.
· Don't hold on to negative information and dwell on it.
· Be positive about your own immediate future and have confidence in what you are doing.
We cannot, at the moment, control the pandemic, but we must try and control how we mentally respond to it.
I will keep you updated weekly via PIBULJ.

16/03/20.
Key risk factors are clearly proximity to infected individuals but our own personal resilience can enhance our protection to becoming unwell… but what does this mean?
It means:
Remembering and prompting self, family and colleagues to hand wash regularly and avoid shaking hands, kissing and touching.
Maintain a positive attitude about one's own personal risk of becoming infected, or one's ability to manage the infection.
Obtaining and understanding the available information about risk, severity and symptoms of Coronavirus, and being realistic and logical about these.
Looking out for each other ,especially those already feeling unwell, those getting unwell or those mature in age…..self isolating can be a lonely process even though it's needed.
It's looking like this stressful situation will last 3-4 months, at least. So it's going to be a long haul. Use your email contacting to keep in touch with people, your loved ones, friends and those that are vulnerable.
Clearly we are in a very stressful situation that is likely to last several months. Our personal positive resilience coupled with supporting each other as best we can will help.
Professor Hugh Koch
Clinical Psychologist
www.hughkochassociates.co.uk